Introduction on the Foundation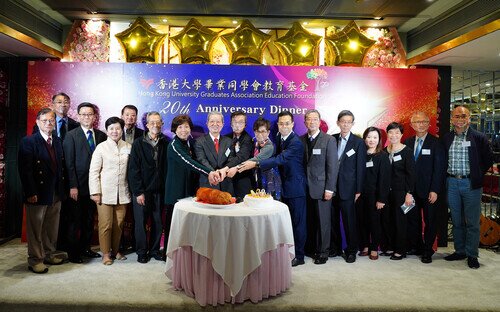 The vision of the Hong Kong University Graduates Association Education Foundation (the Foundation) is to educate the younger generation for the future through the promotion of quality education.
The Foundation was set up in 2000 as a non-profit-making organization by a group of alumni of The University of Hong Kong (HKU) with the support of various sectors of Hong Kong society. The current membership comprises education practitioners, professionals and business executives, and extends well beyond the HKU alumni circles.
Under the Direct Subsidy Scheme, the Foundation has set up and sponsored two schools - HKUGA Primary School and HKUGA College. In just a few years' time since commencement, both schools have become popular choices among Hong Kong parents because of their outstanding achievements in realizing the school mission.
The Foundation also partners with other organizations on projects and programs to promote quality education and to contribute to discussions and deliberations on education issues and policies.
The Foundation welcomes all who share our vision to join and support us in our endeavour, by making donation or joining us as Associates of the Foundation.